How about this for value: 20 plus entertaining 40 minute podcasts that will bring you in on the key issues in marketing ( and market research ) in 2017. From the maturing of the oldest of the One Child generations in China ( hitting their mid 30s this year ) to what artificial intelligence really is and means, to data science myths and realities, to the fastest growing opportunity in the world ( yes the over 60s everywhere ), to the many B.S. tropes and how to be aware of what is real.
​
In 2016 Kevin Gray, my Tokyo based friend and international consultant on analytics and I produced 20 MR realities podcasts with some amazing guests from the research and marketing world. think of it as a mini course. each podcast is around 40 minutes of an audio only session where Kevin and I went 2 on 1 with our guests to get to both a better understanding of the basics of the issue and examples of where the marketing world is going. The series continues in 2017 and will be updated here as each podcast is launched.


​
Below are the links to the MR Realities Podcast Series with the name of the guest for each episode:
​*Note list is newest to oldest

Powered by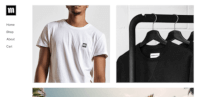 Create your own unique website with customizable templates.